PdiPigna
Made in Italy since 1939
The timeless beauty of Italian heritage.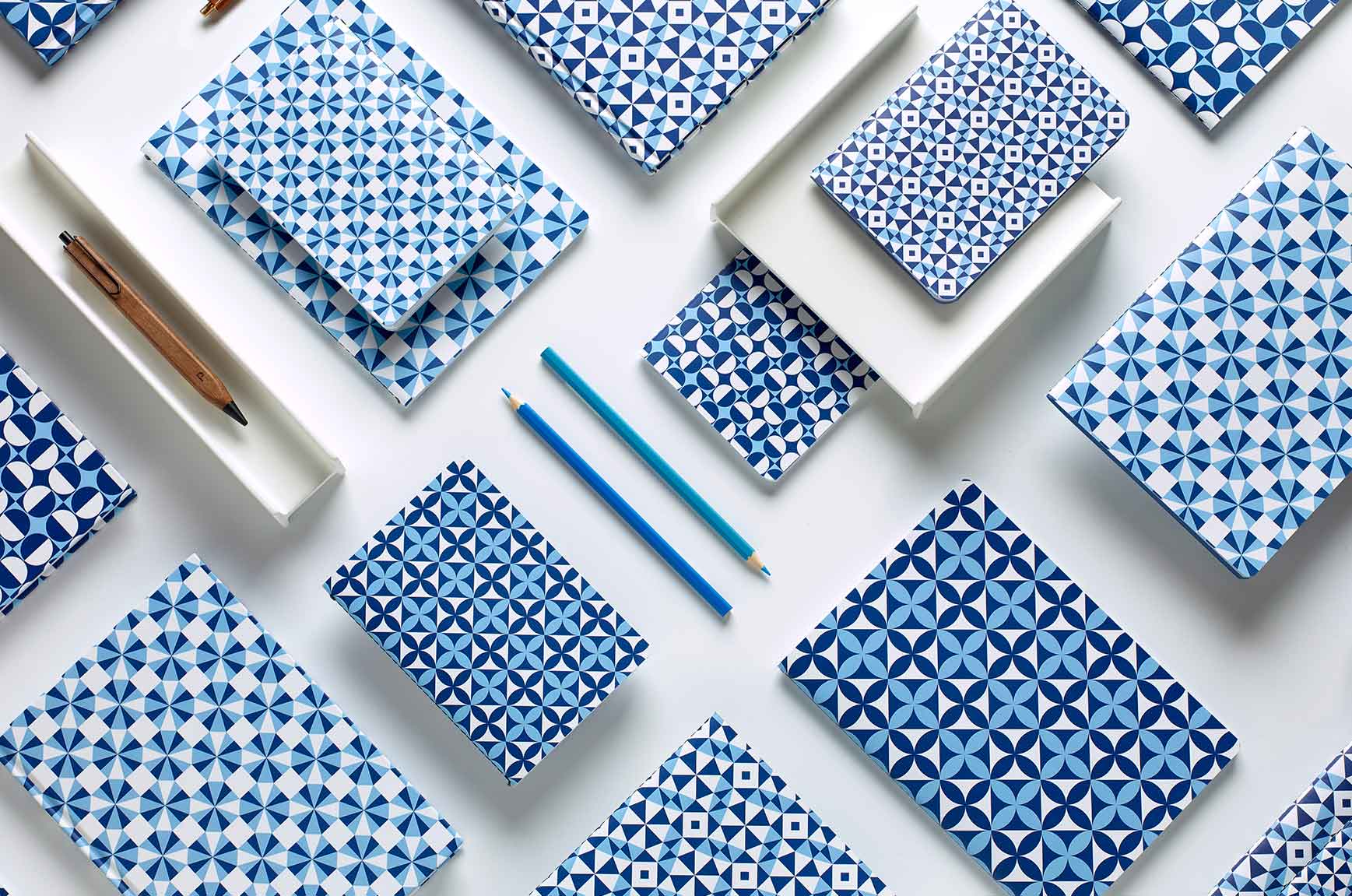 PdiPigna is a brand that feeds on that mixture of timeless beauty and contemporary flair:
the values of Made in Italy that have made Italian design great, also on an international level.
Pigna was founded in 1839 in Alzano Lombardo, near Bergamo, by Paolo Pigna and his family. Today, after 180 years, the Pigna site is still there. The mission, right from the start, has been to create the best Made in Italy notebooks for students and workers as well. Even before the coming of television and advertising, Pigna notebooks contributed to the literacy of Italy and entered the collective notional of Italians, thanks to the graphics and design of their covers. Since the '50s, Pigna has expanded its product range to include pencil cases, planners and now backpacks and colored pens aimed to children. Today Pigna is a leading brand in Made in Italy stationery with a vision in motivating people, from children to adults, to rediscover, express and tell their uniqueness. Everyday.
SELF EXPRESSION
Since 1839, the history of Pigna has been an Italian story made up of people, families and generations who have grown up, learned and expressed themselves on the sheets of our notebooks.
REGAINING POSSESSION OF TIME,
NEW RHYTHMS
PdiPigna welcomes and accompanies the desire to create new relationships and more sustainable rhythms, regaining the time to talk about oneself and rediscovering the pleasure of narration as a mirror.
SLOW WRITING
An invitation to rediscover the pleasure of ordering one's thoughts and reconnecting with the most authentic emotions. In the era of hyper-digitalization, we want to put ourselves and the pleasure of physical and sensory experiences back at the center.
Notebook made with natural paper
Made with natural paper produced with recycled, ecocompatible and FSC® certified organic cotton fibers.
ItalianTypes notebooks and panners are made with natural paper produced with recycled, ecocompatible and FSC® certified organic cotton fibers.
PdiPigna notebook paper is produced with raw materials from forests managed in a correct and responsible way, according to the severe standards of the international FSC certification. The FSC trademark protects and safeguards the environment. FSC is a NGO that includes among its members NGOs and environmental groups (WWF, Greenpeace), social (National Aboriginal Forestry Association of Canada) and forest owners.
Olimpia Zagnoli
She works as an illustrator for The New Yorker, Fendi, Taschen, The New York Times, Apartamento…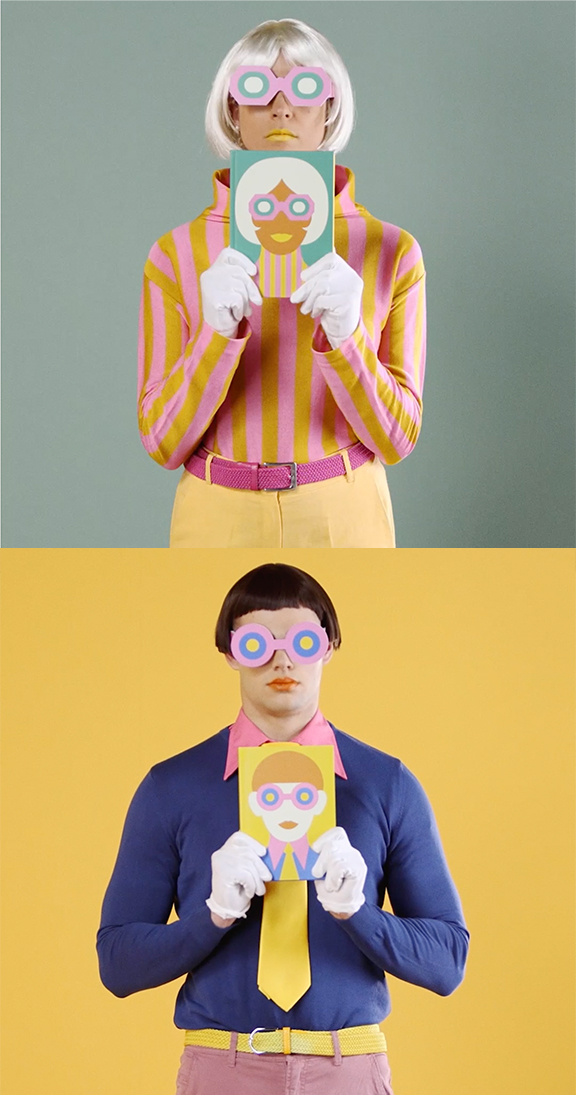 From the international magazines to limited collection fashionable is a short step – or rather stretch. Unique.
The illustrator Olimpia Zagnoli interprets the Italian style with soft shapes and chameleon-like colors, drawing two fancy, curious and irresistible characters, that we could meet at the tram stop, seated in the front row at a fashion show or behind the counter of a bar.
Gio Ponti
"The secret of timeless elegance in the hypnotic, fantastic and rigorous patterns of one of the greatest Italian architects"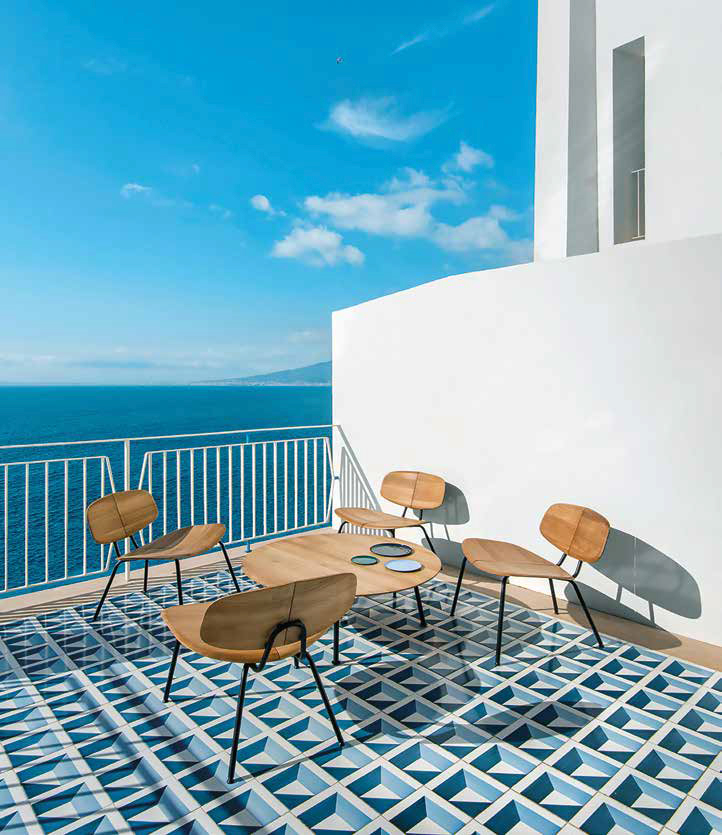 A great architect of Italian beauty, designer of skyscrapers as well as iconic and timeless furnishings, Gio Ponti has brought the decor of the ideal Italian home all over the world.
In his patterns imprint on ceramics there is the hypnotic fantasy that joins the mathematical rigor and embellish a hotel overlooking the Mediterranean Sea.
Enzo Mari
"Simplicity is a smoothened, perfectly designed complexity"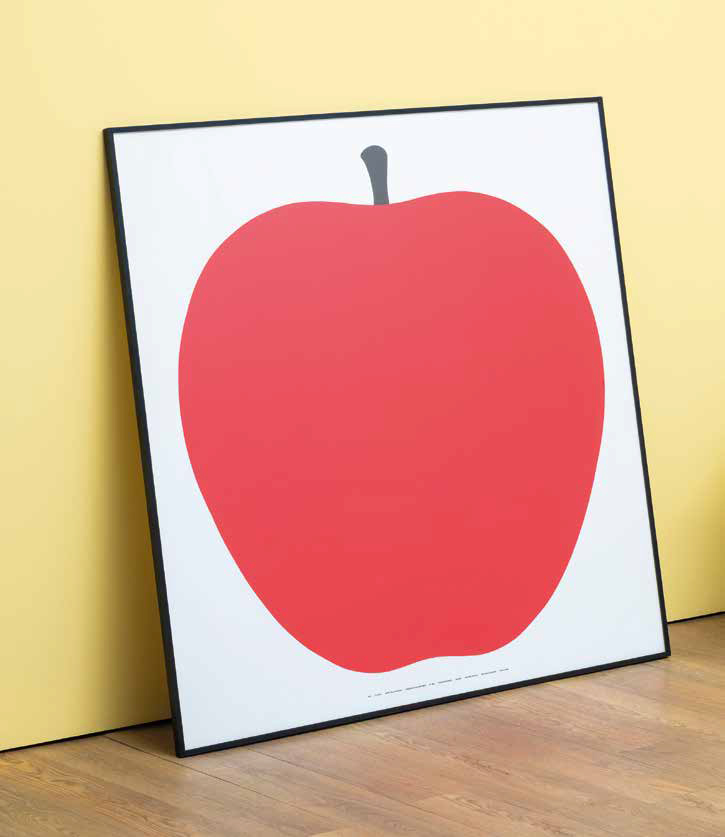 Enzo Mari was one of the greatest Italian artists and designers. He searched for what is essential and for a truly democratic approach to design.
In 1963, his work for Danese Milano was focused on getting to the archetype of things around us and on sharing nature's purest forms.
Olivetti
"Technology and humanism united in a single object, the typewriter of the Italian brand that made history"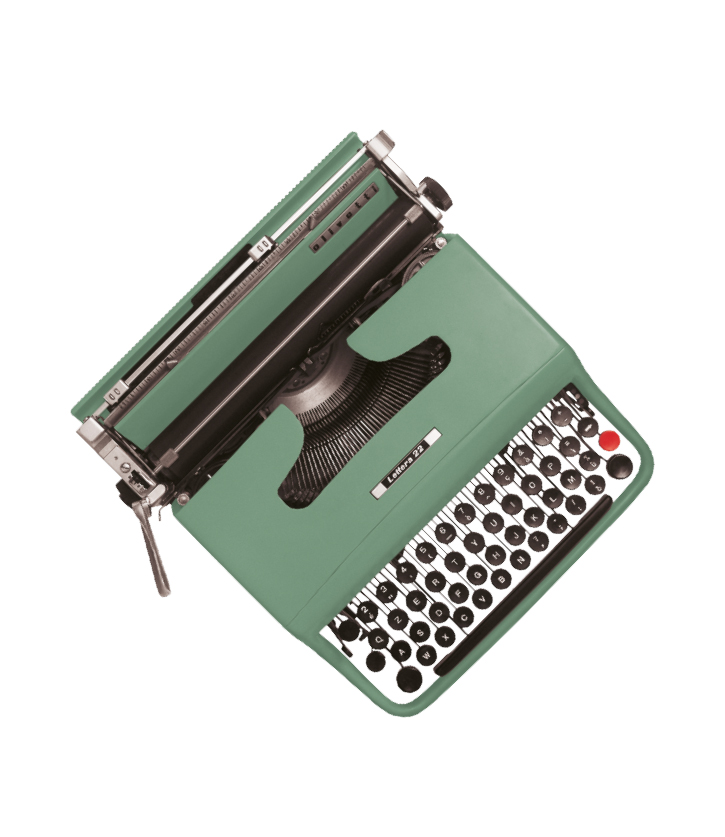 Since its foundation, at the beginning of the 20th century, Olivetti has been the Italian brand that first used design to dress technology and humanize it.
Designed in 1950, the Lettera 22 typewriter is an icon of modernity, allowing millions of people around the world to work and write with this portable office..
Bella Copia
"Bringing the Italian stylish lightheartedness – la Dolce Vita – into our life, every day"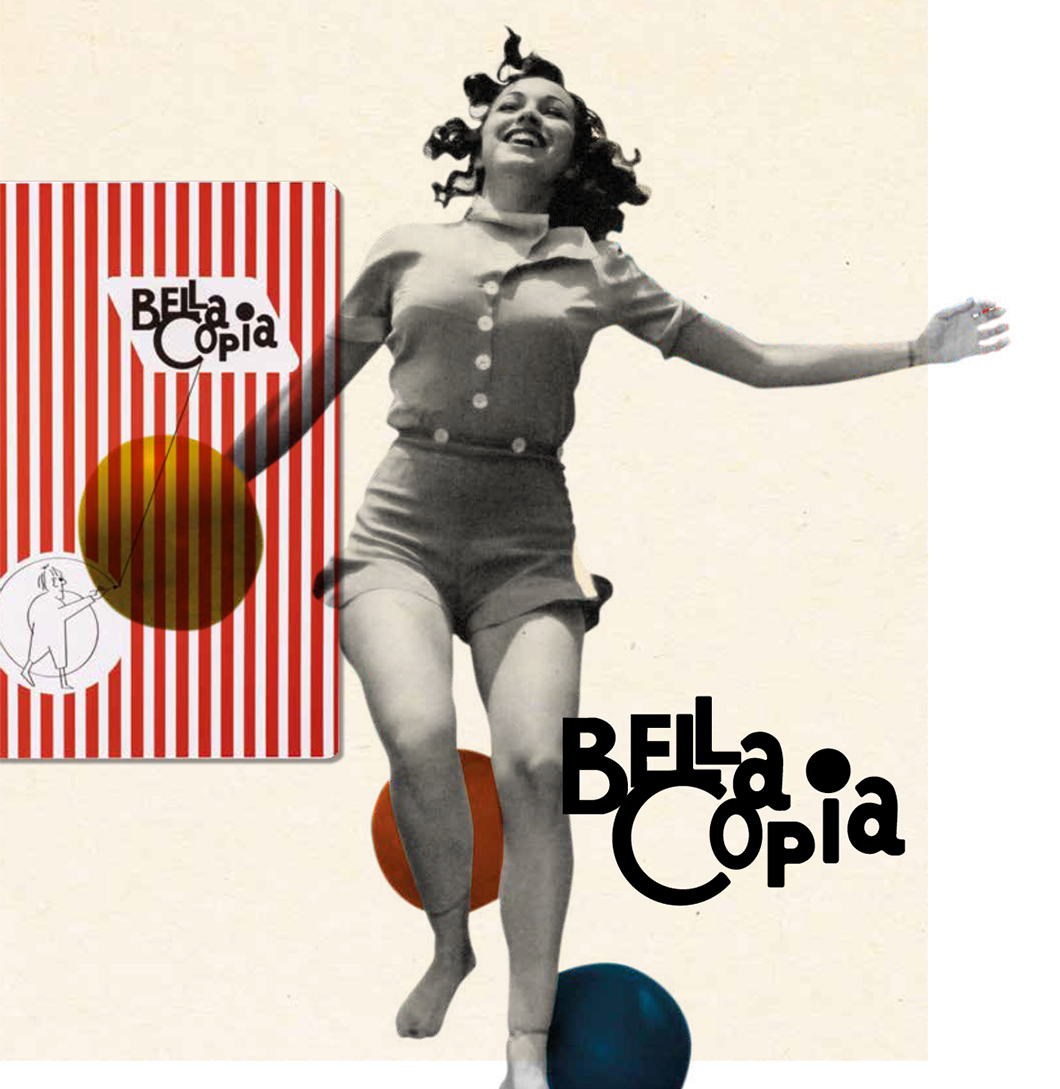 The Made in Italy concept was born in the 1950s, following the post war period and the economic boom. General taste was fed with fashion, design and creations of all sorts that popularized the idea of Italian fatto bene and mixed it with a Dolce Vita feeling.
Like the colored stripes of Pigna's Bella Copia collections, a hymn to an effortlessly stylish and carefree lifestyle dated from 1952.
Nero Oriente
"A timeless piece, the trusted companion of generation of Italians, reinterpreted with contemporary details"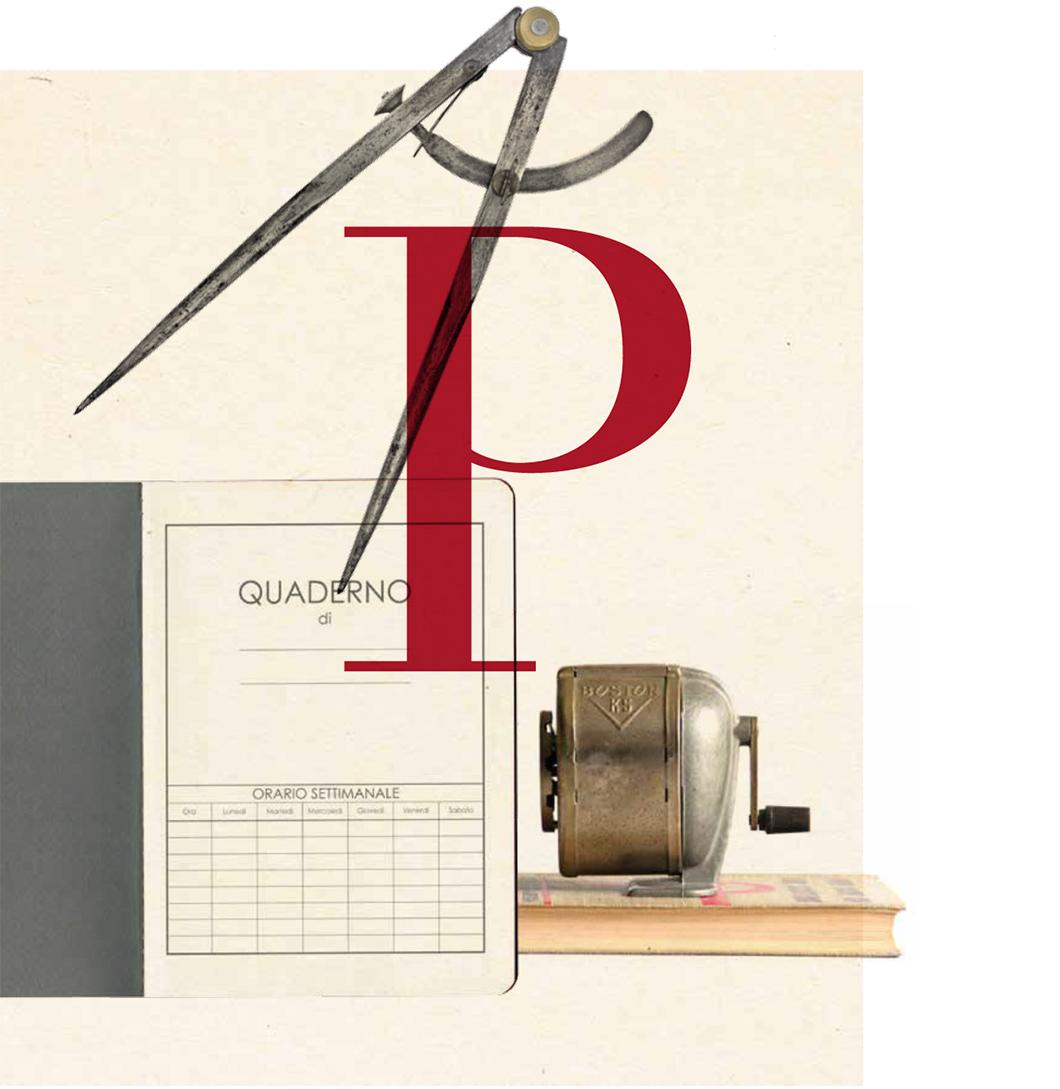 Nero Oriente was designed in 1948. It is the notebook that, in Italy, our grandparents and their grandparents used, a milestone in our history and culture.
Its original design, now reviewed with a touch of irony, is a mirror of Italian traditional standing as a bridge between East and West that lives in the colors of the collection.