Kartotek Capenhagen
A Danish stationery and design accessories brand.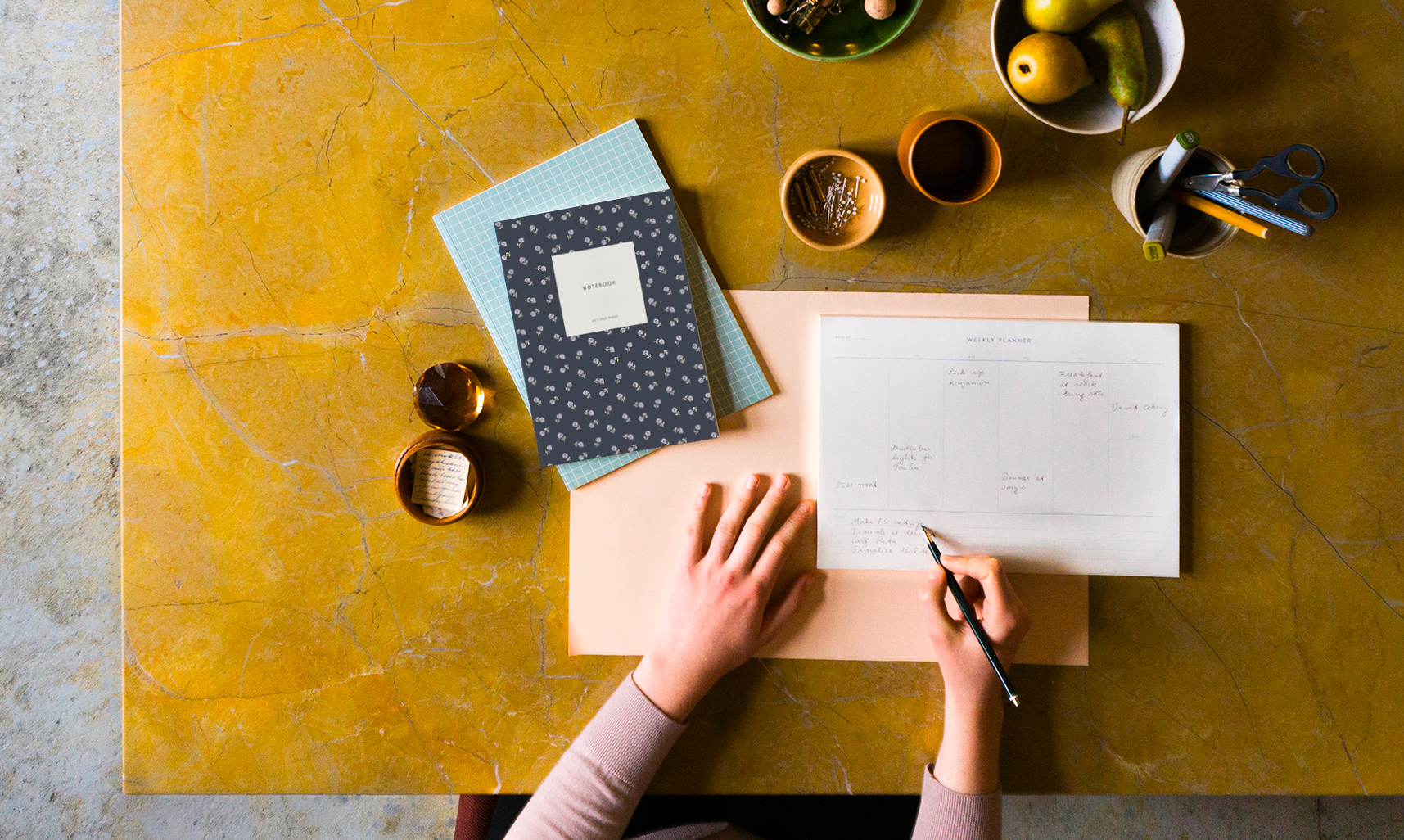 Kartotek Copenhagen is a Danish stationery and design accessories brand. We design for the small everyday moments where we are at peace with ourselves or share time with those we care for. We search for ways to slow the pace of everyday life and make these small moments feel special.
One of the sentences you would hear most often in our design process is "could we make it more simple?" Our vision is to create a Danish design brand that reflects the Scandinavian simplicity with a modern and yet classical graphic touch; and to combine this with high quality materials and good craftsmanship.
We care about your writing when we select the finest Scandinavian paper qualities
– to make your pen flow and your thoughts come alive!
Collection 2022
Discover a selection of new products.
Yearly Planner
INTERIOR: WEEKLY OVERVIEW + NOTES // SIZE: A5
Notepad / Weekly Planner Mini
INTERIOR: WEEKLY OVERVIEW + NOTES / SIZE: 9,5 x 20 CM
Guided Journal // Care Journal
INTERIOR: Fill-in pages and notes / SIZE: 13,5 x 18,5 CM