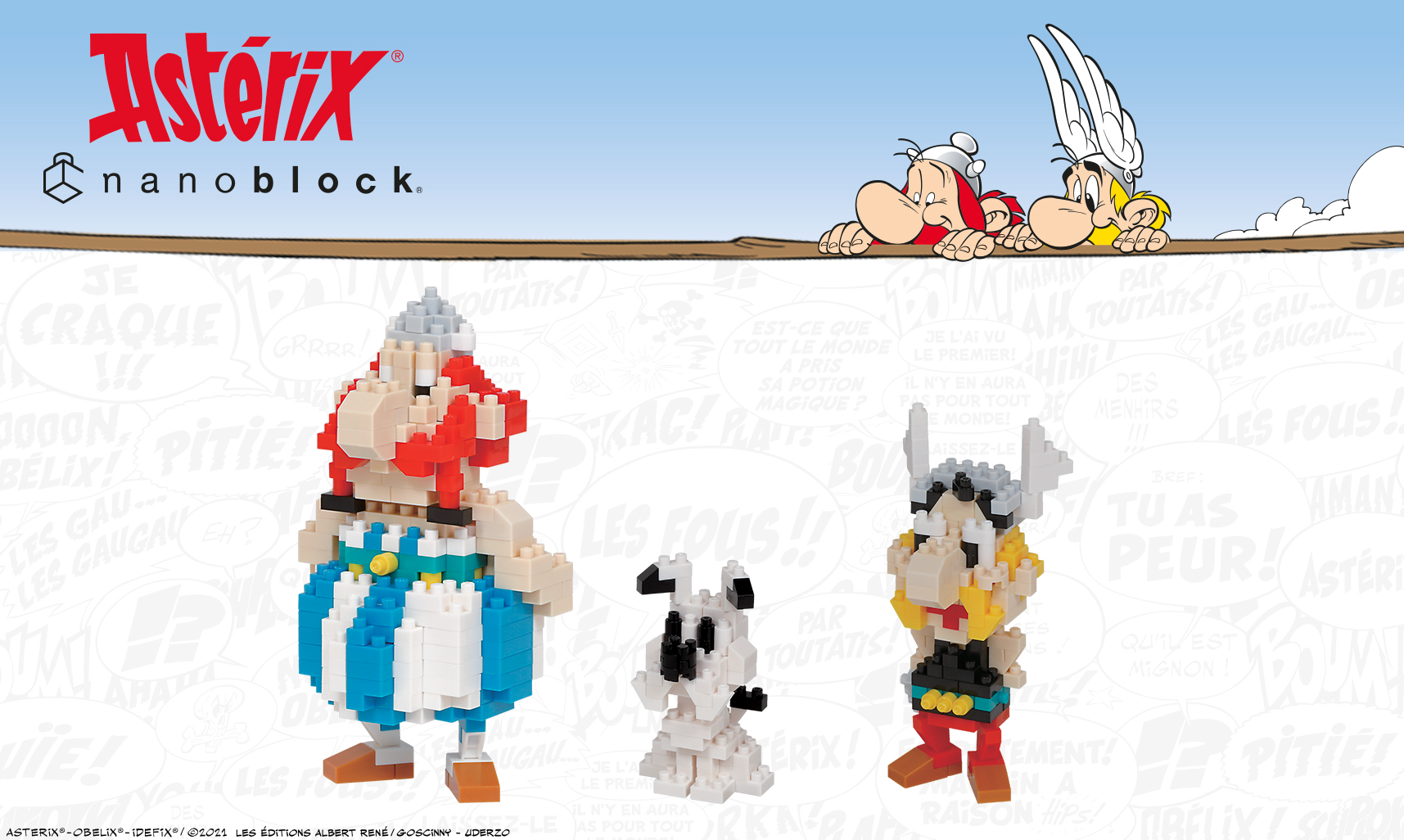 Asterix and Obelix are back in force this fall
a new comic book on October 21, a video game and…
the new irreducible collection from nanoblock!

A shrewd, cunning little warrior; all perilous missions are immediately entrusted to him. Inseparable from his sidekick Obelix, Asterix relies on his wits to trick his way out of scrapes around the world. Asterix gets his superhuman strength from the magic potion brewed by the druid Getafix.
Astérix / NBCC-119 / 160Pcs
A menhir delivery-man by trade, Obelix fell into a magic potion as a child. With his trusty canine Dogmatix by his side, Obelix will follow his friend Asterix anywhere so long as there's wild boar and plenty of fighting. Powerless before the charms of Gaulish beauties Zaza and Panacea; famous for his collection of dented helmets snatched from the heads of Roman legionaries!
Obélix / NBCC-120 / 300Pcs

The only canine eco-warrior known to man; howls with despair for every tree cut down. In showdowns with the Romans, the plucky pup never leaves Obelix's side and doesn't shy away from biting criticism! A trusty supporter of the Gauls, he comes to their rescue time and again: it's Dogmatix who finds their way out of an Egyptian pyramid and who strikes rock oil in Mesopotamia.
Idéfix / NBCC-121 / 300Pcs